Nigerian-born designer Teni Adeola, renowned for her innovative and artistic approach to fashion, unveiled her captivating Spring 2024 collection at the Black in Fashion Council Discovery Showroom during New York Fashion Week, and it can be aptly described as alluring.
Having embarked on her fashion journey at the tender age of eighteen, Teni has garnered well-deserved acclaim for her ability to seamlessly blend elements of art, fashion, and storytelling within her creations for Tia Adeola. Her designs have not only captivated the fashion world but have also caught the eye of celebrities such as Cara Delevigne, Gigi Hadid, and Sza, who have proudly adorned her visionary pieces.
In 2023, Début Magazine showered accolades upon Tia Adeola's 2023 collection at NYFW.
"Tia Adeola possesses a distinct style aesthetic that effortlessly blends the bold, the opulent, and a generous dose of sensuality."
Adeola herself elucidates that her spring collection serves as an artistic interpretation of her personal growth. She eloquently expressed, "This collection embodies transformation," as she elaborated on the motif of butterflies gracing many pieces within the collection, symbolizing growth and hope.
Without further ado, I invite you to explore this remarkable new collection.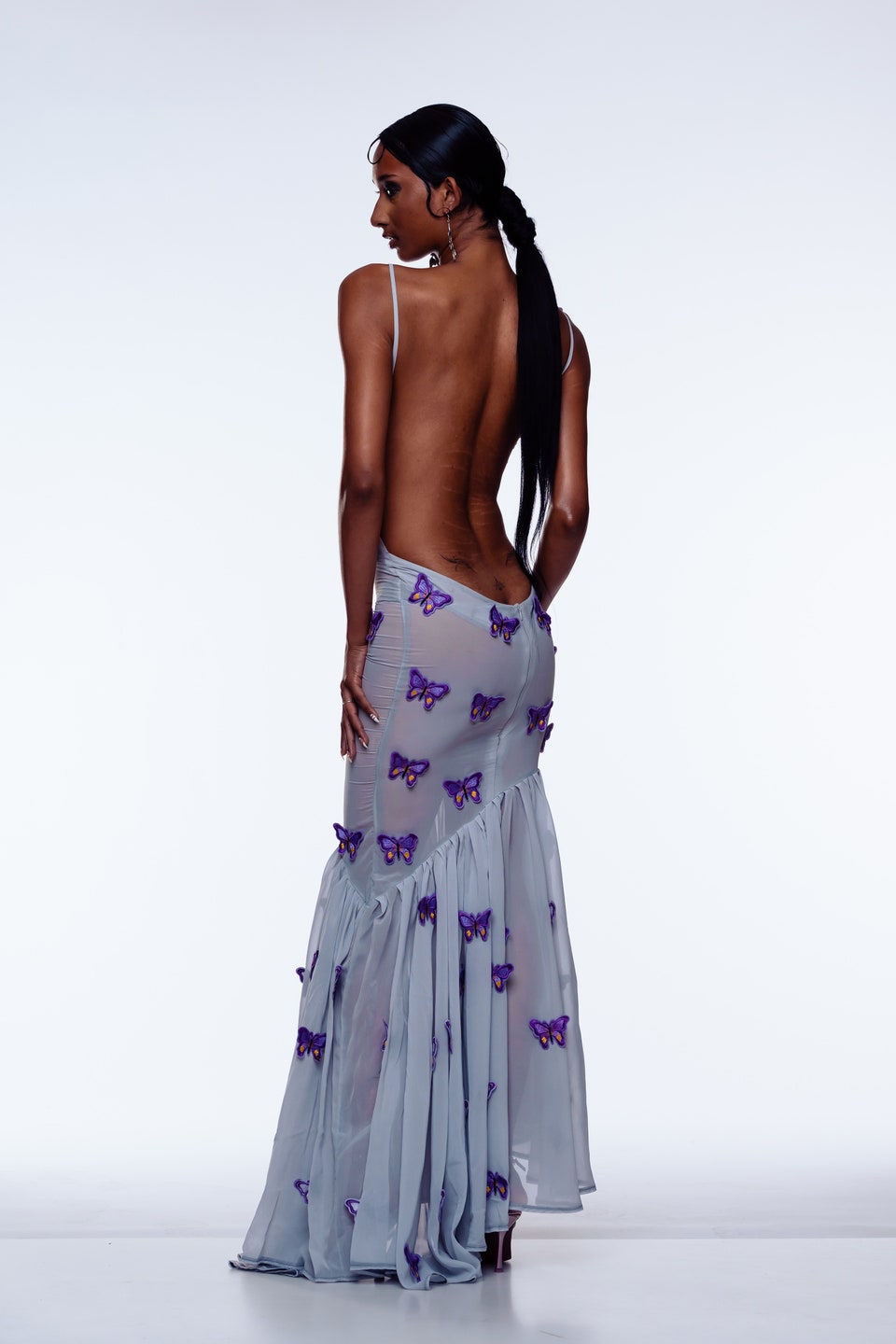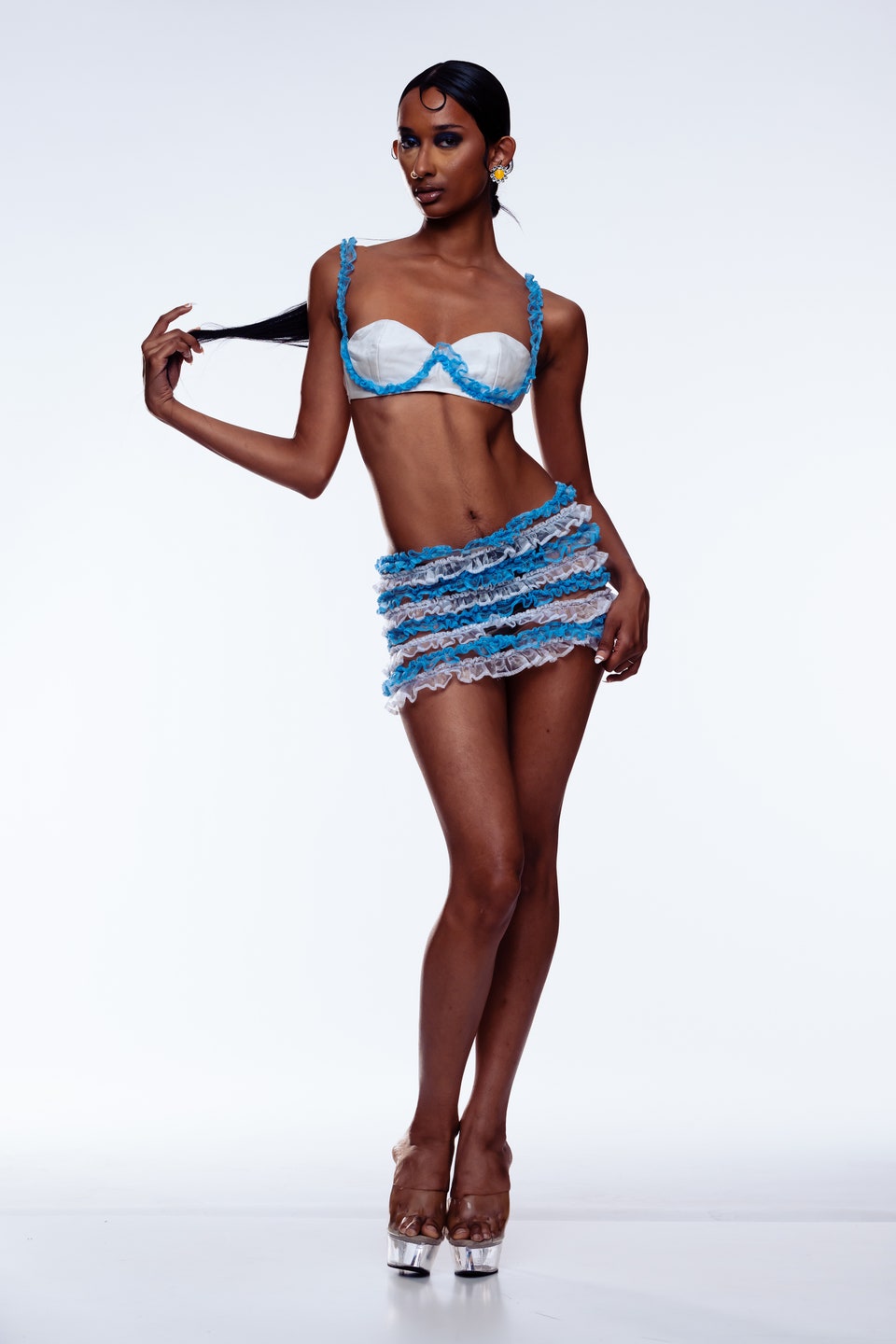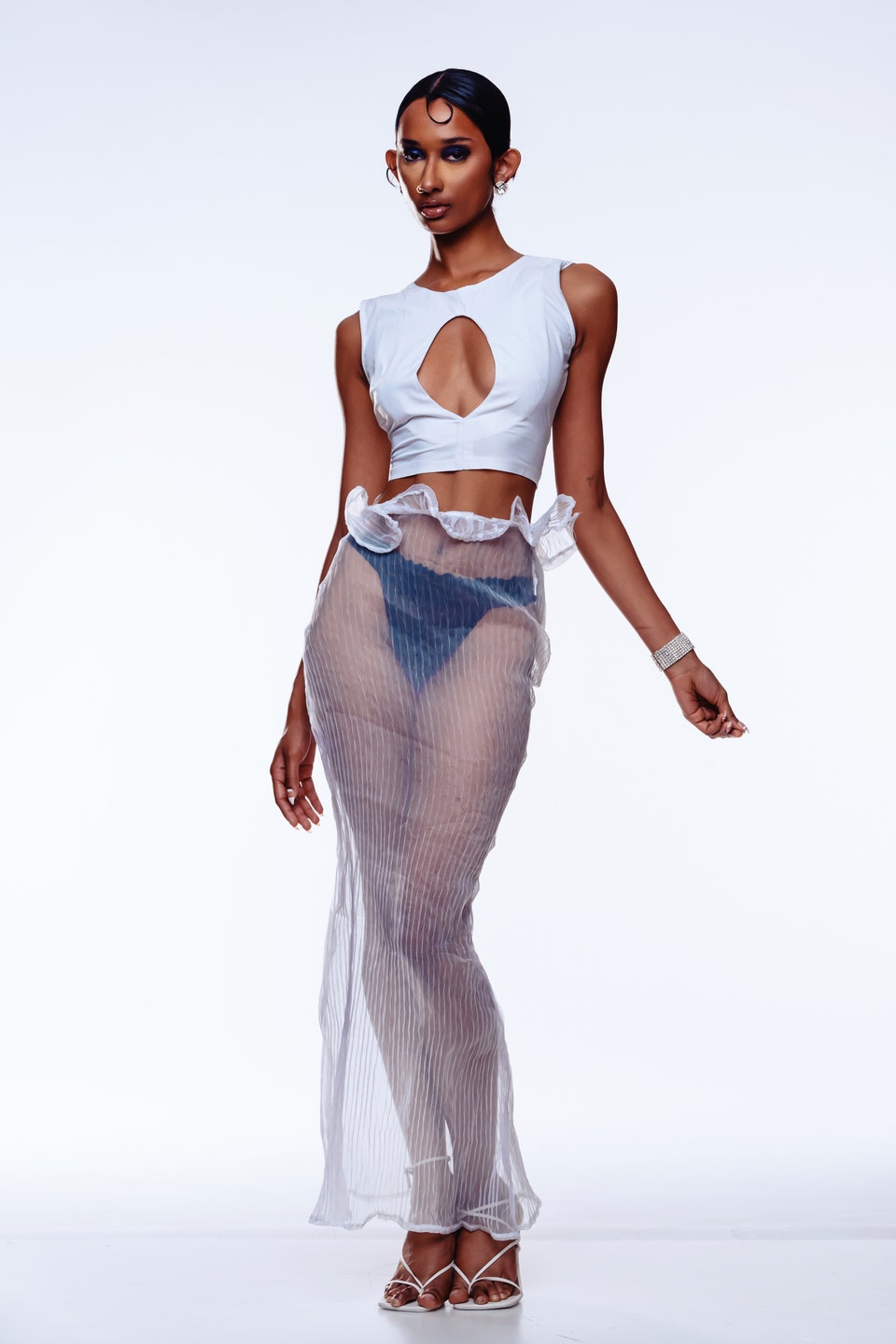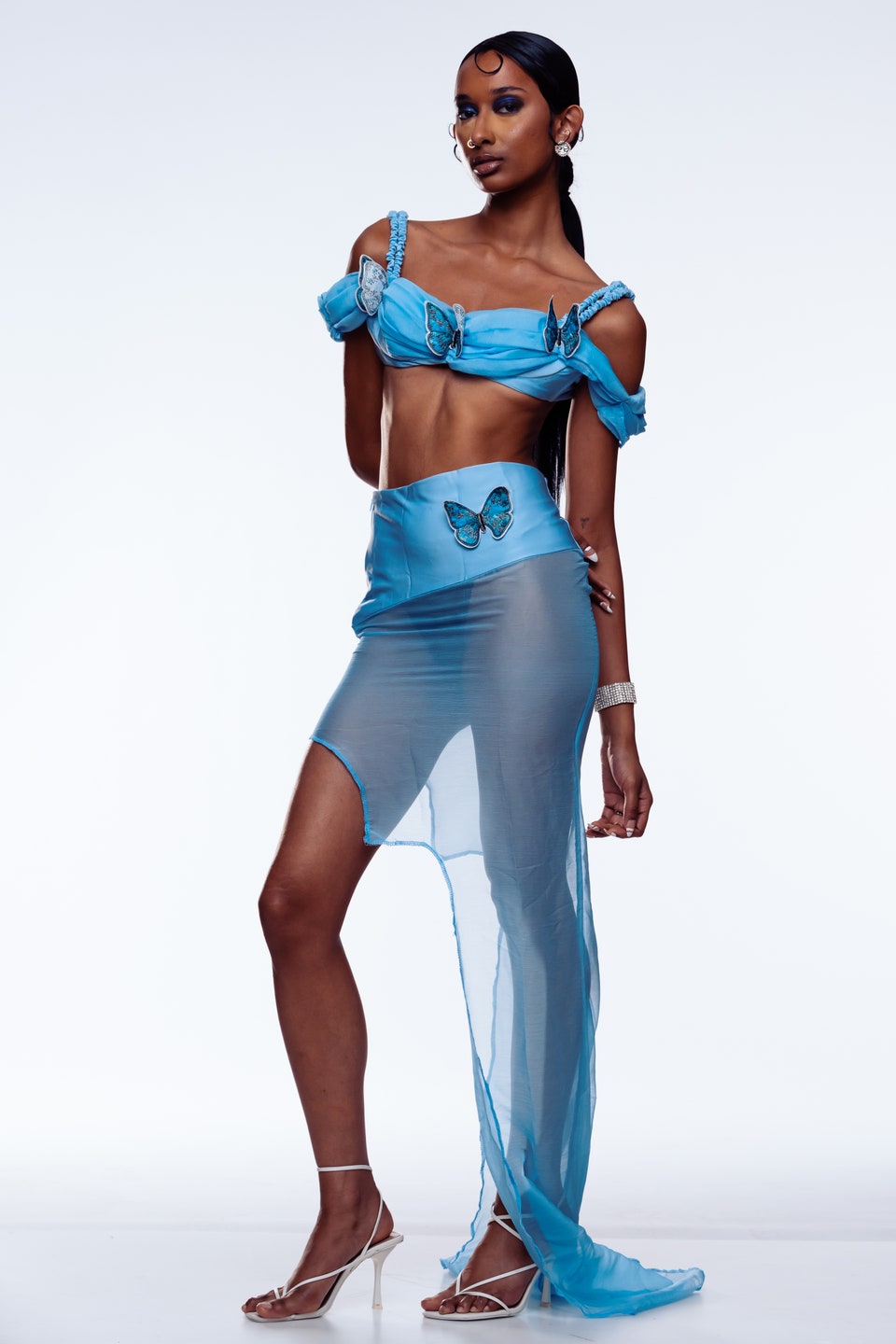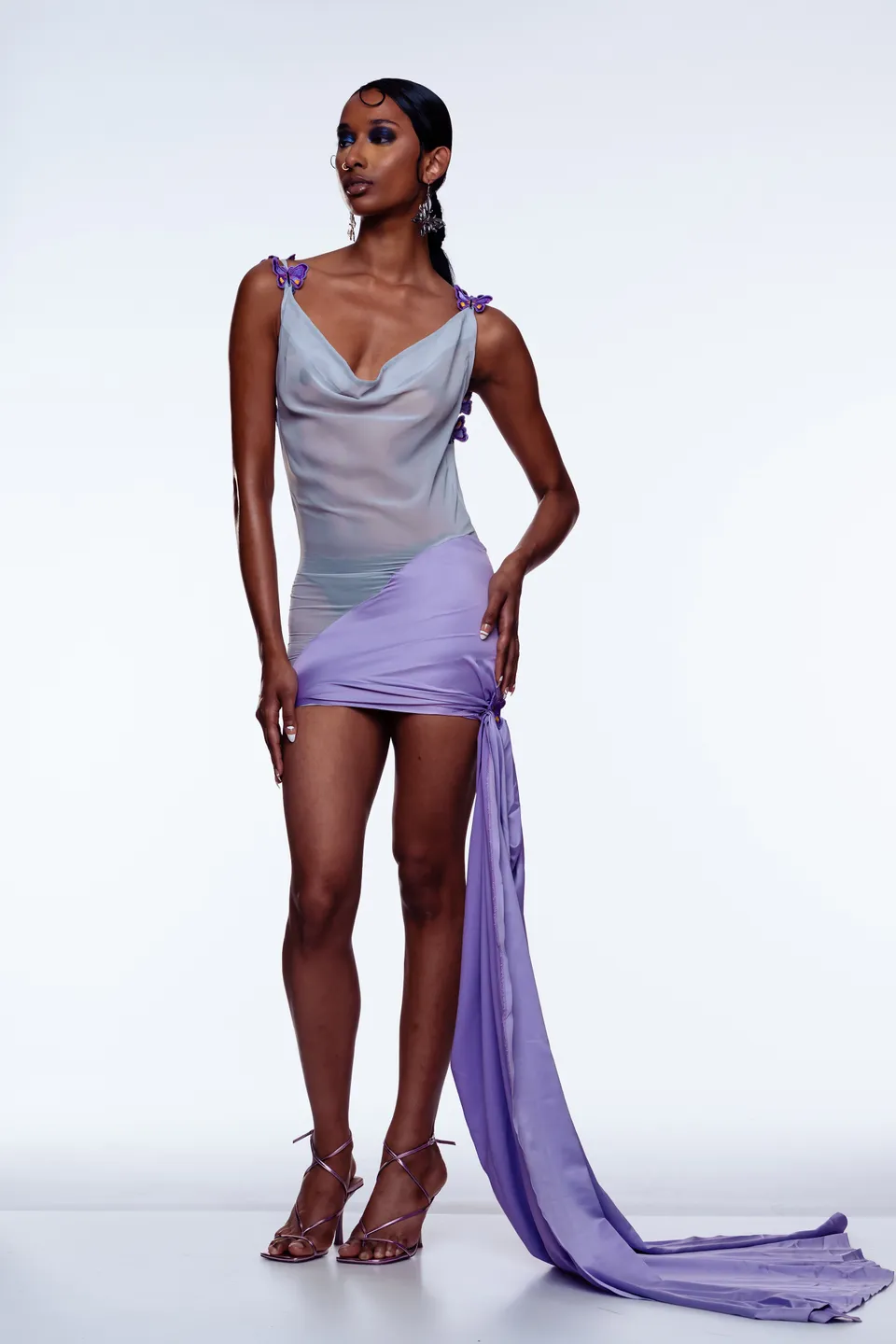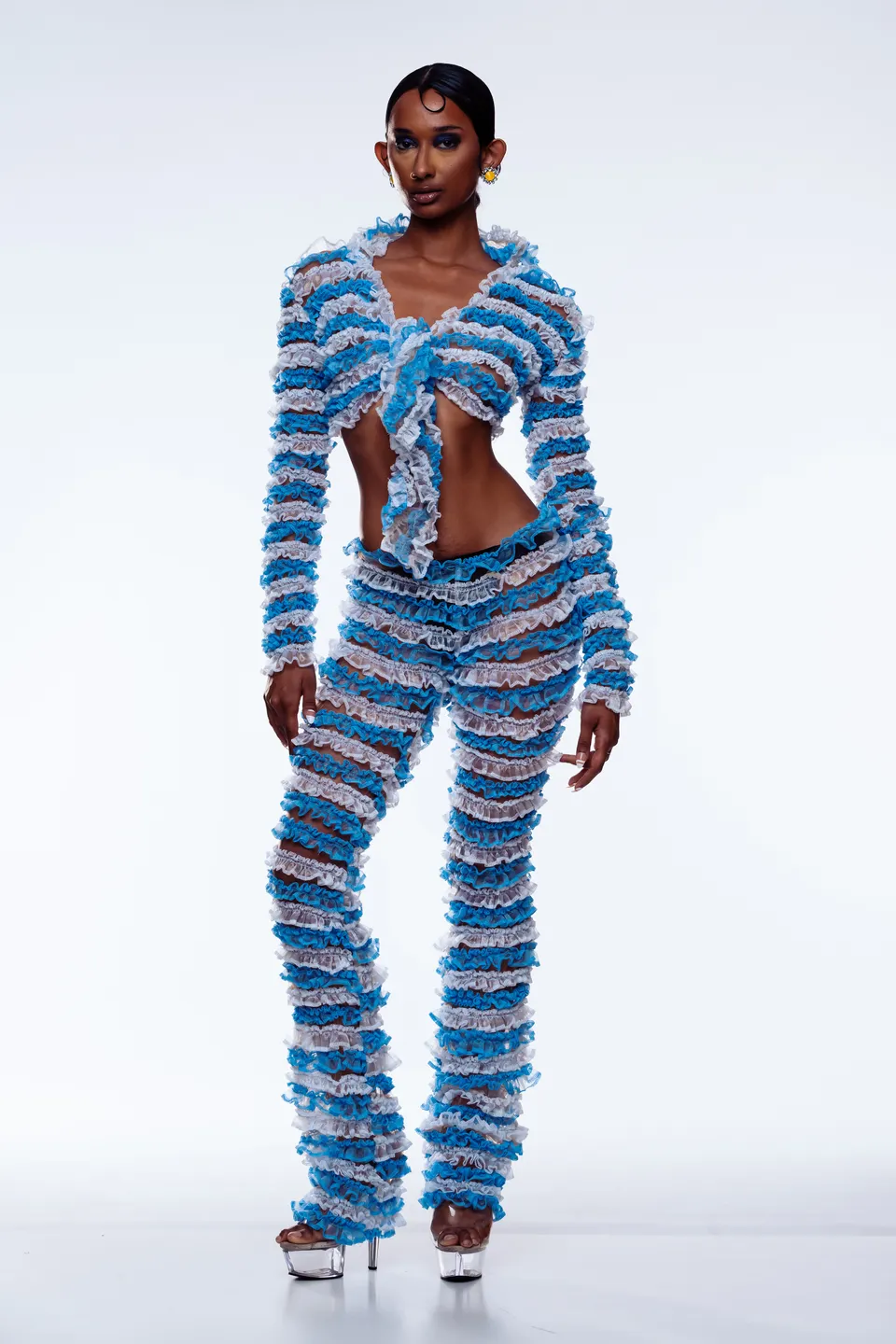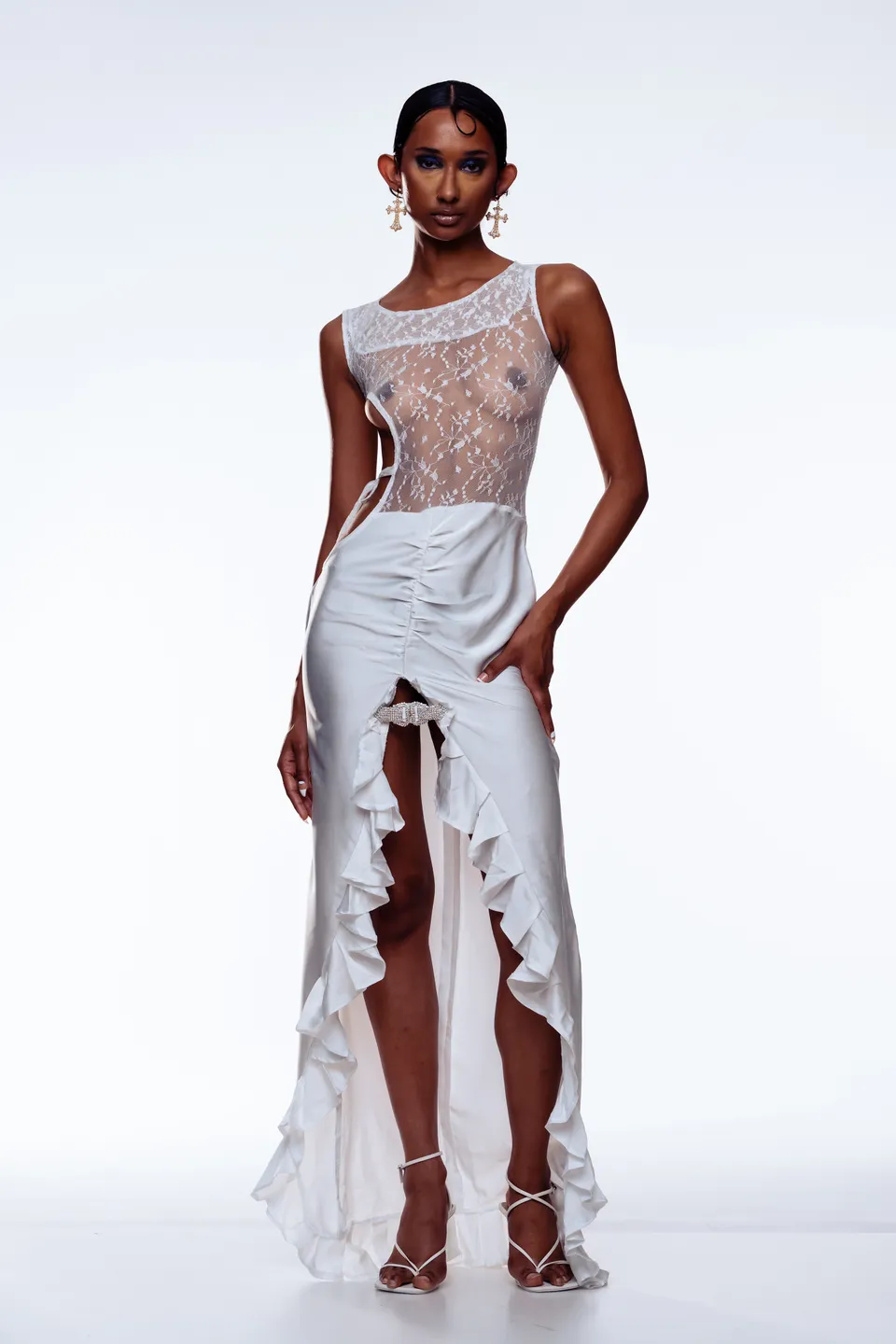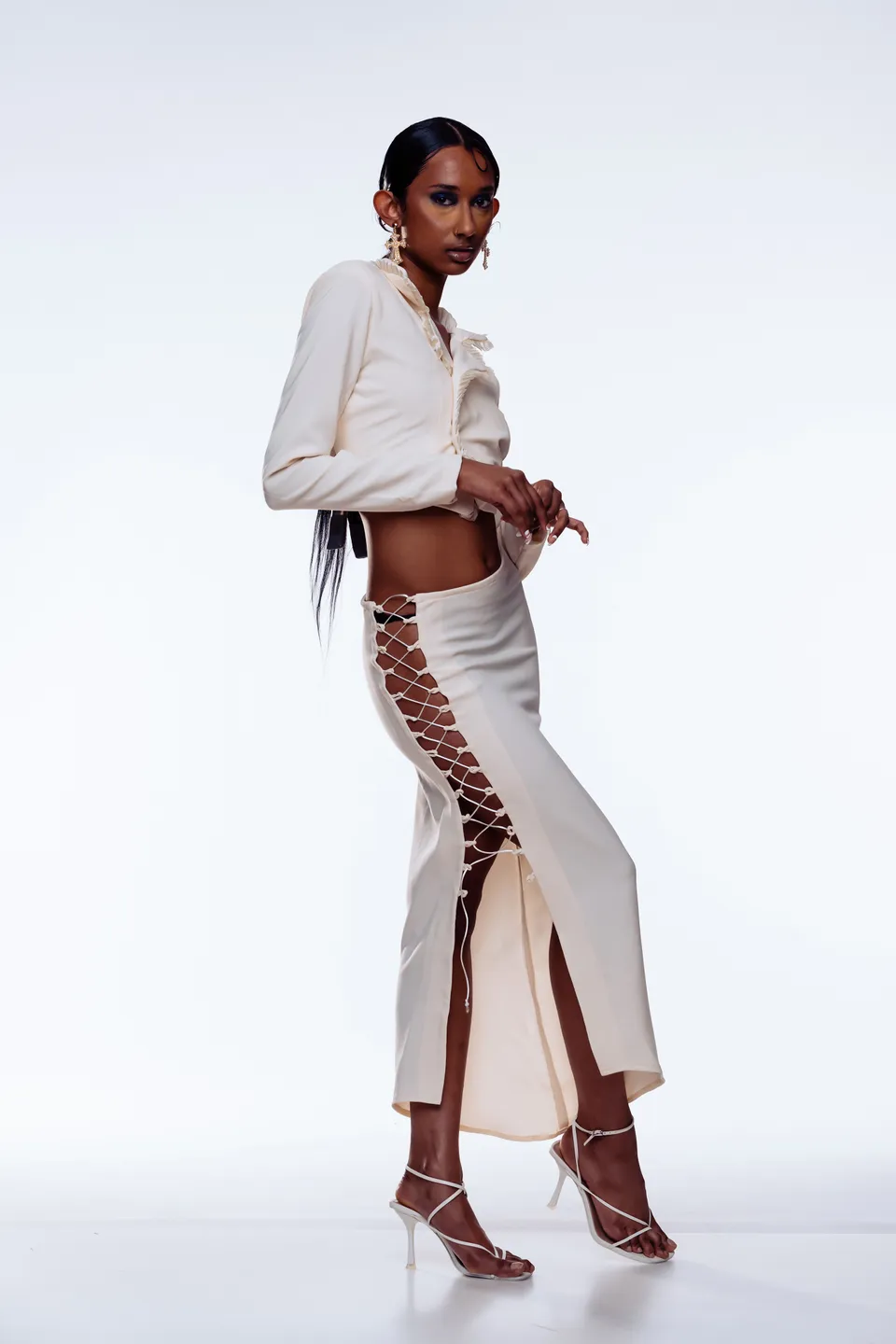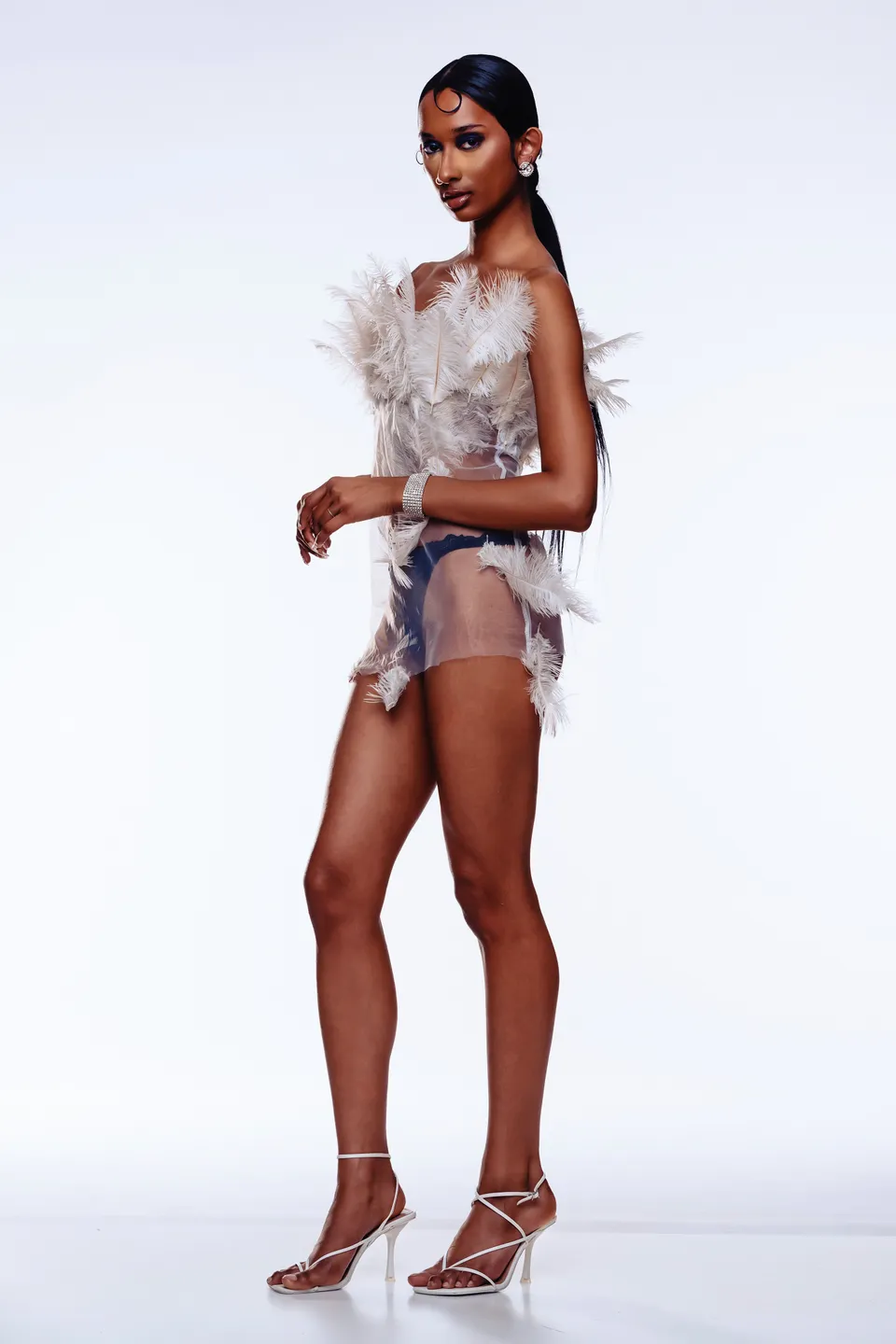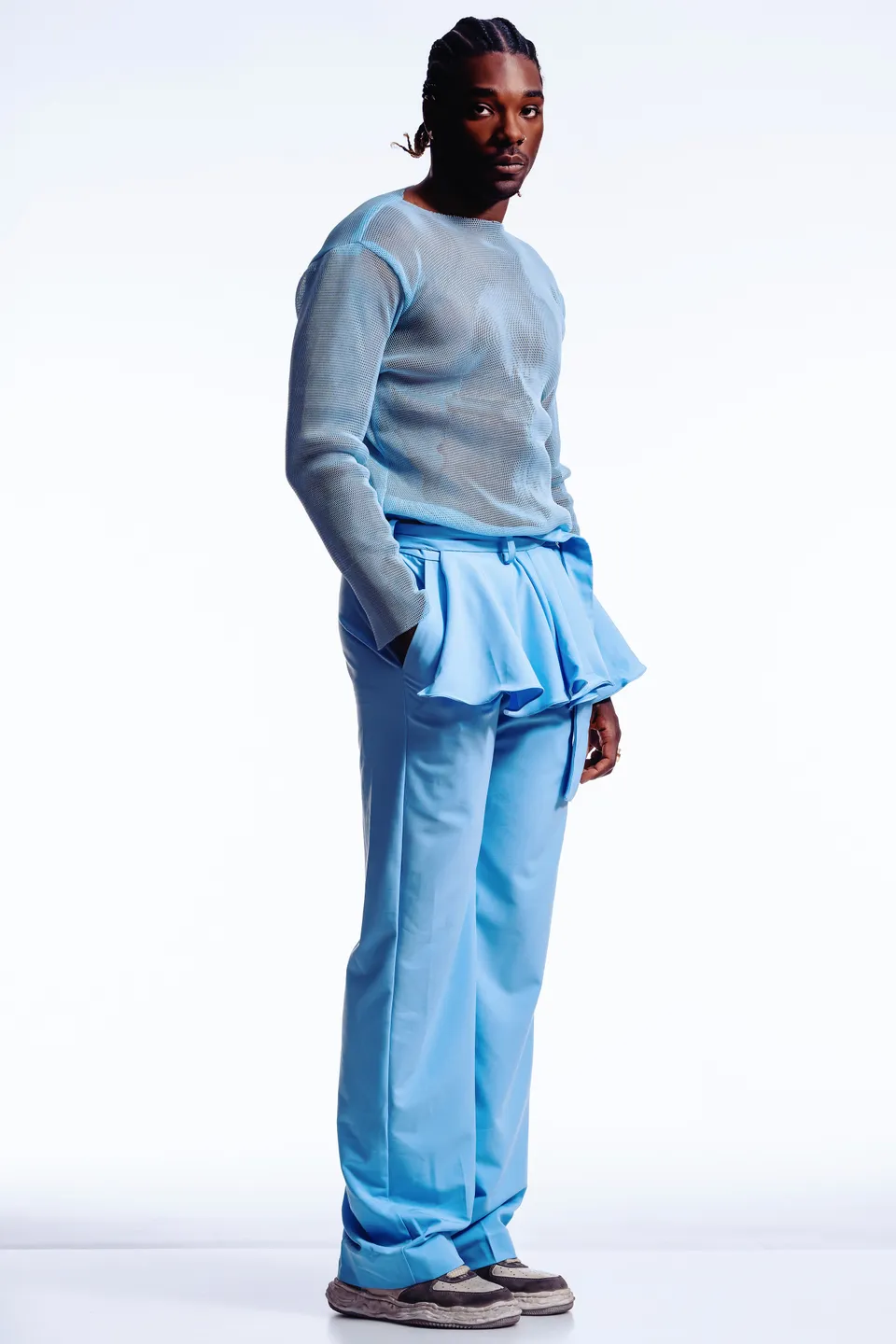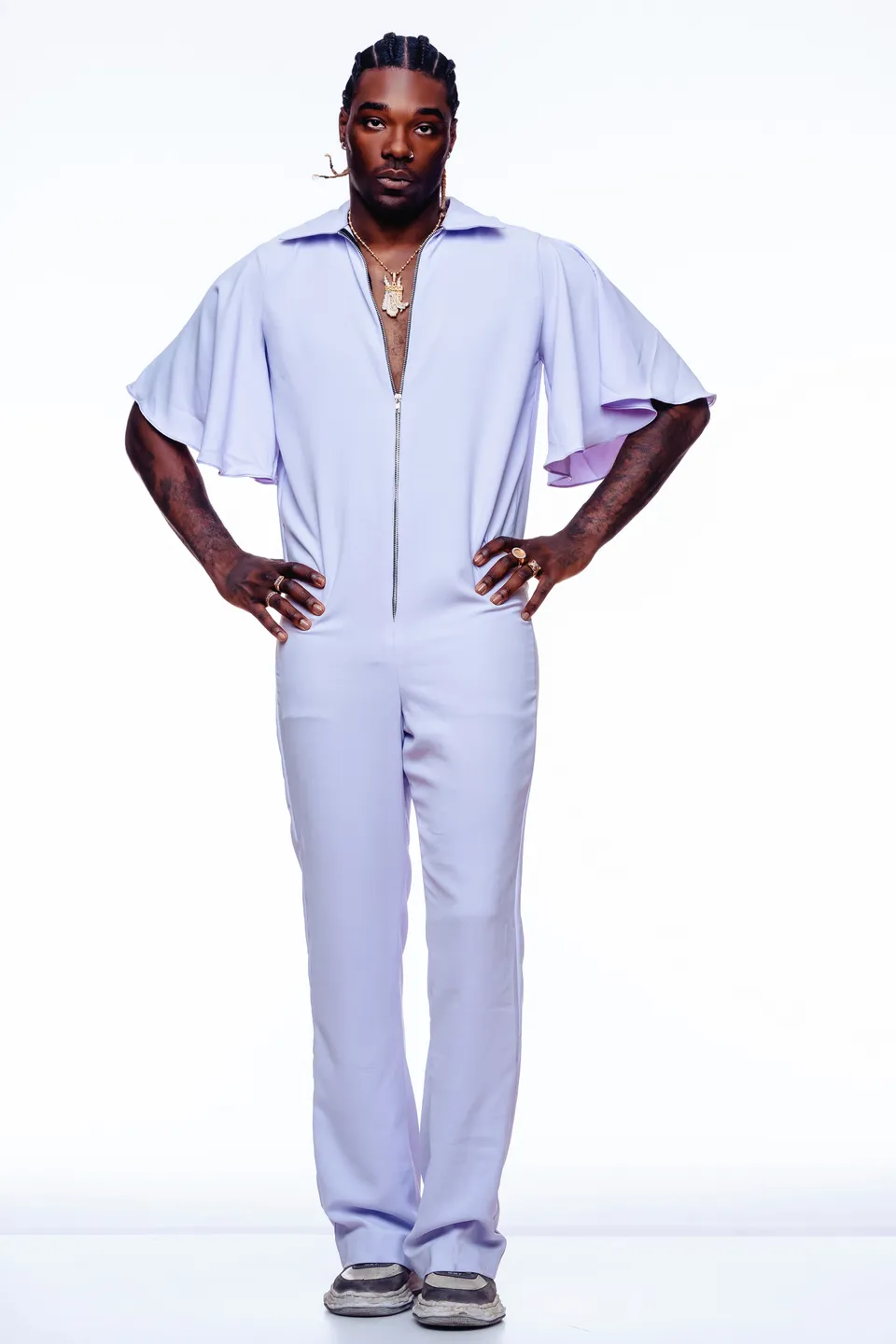 Photo - @malikesidibe
Model - @_tirtha
HMU - @kttyclws
Design Asst. - @fashionablyguilty